Since I work from my garden studio at my home, my bouquets must be ordered in advance.
To order your flowers just contact me by email or call: 415-225-7611
We are completely booked for Thanksgiving Orders!
Thanks for thinking of us!
Today's Bouquet artful arrangements are custom designs with seasonal and sustainably grown flowers presented in vintage vases or re-purposed vessels such as tins, teapots, baskets and fabulous flea market finds. Custom bouquets starting at $120.
Delivery in Marin, Sonoma, and Napamust be arranged 24hrs in advance, pending availability.
Happy New Year!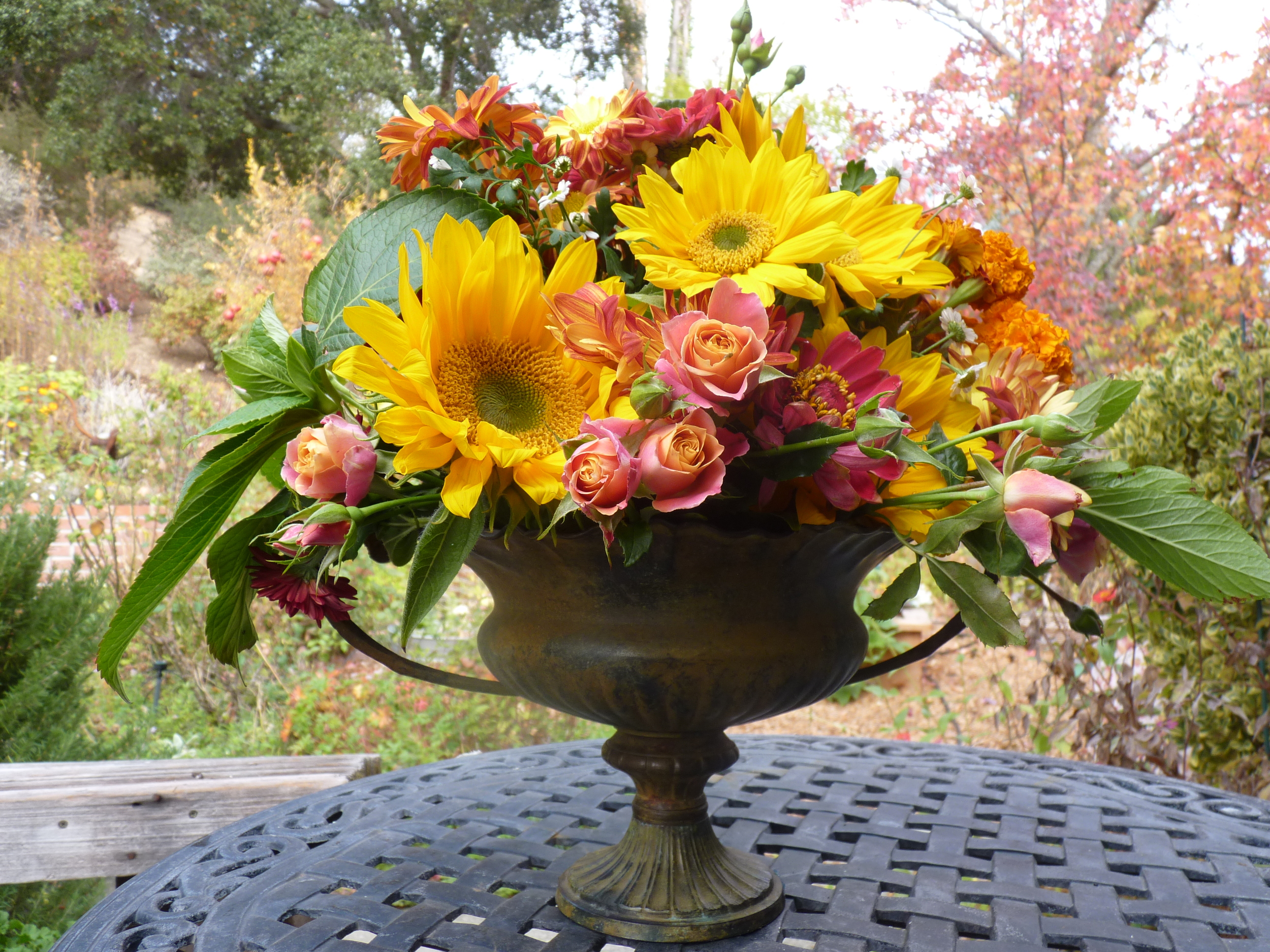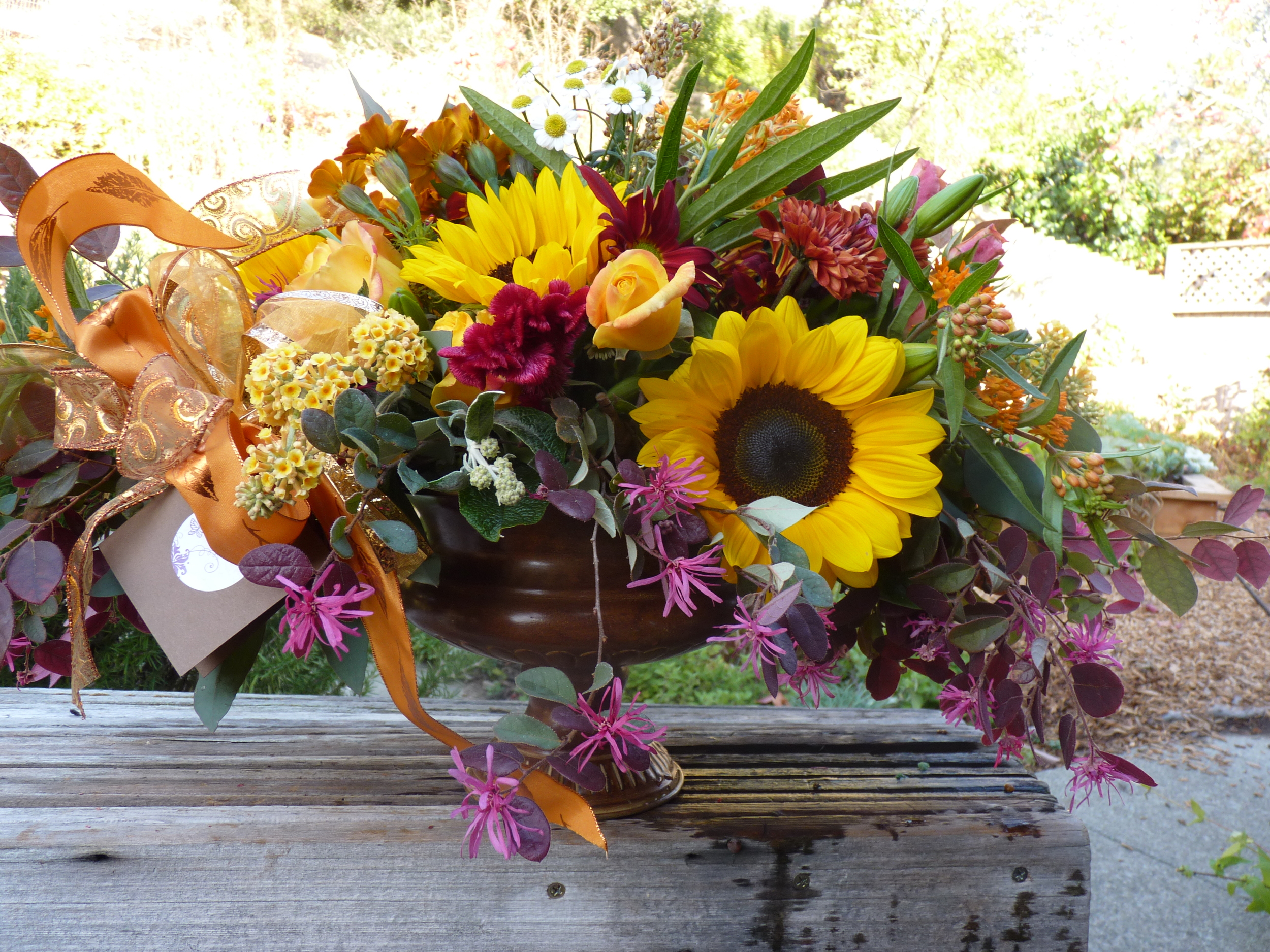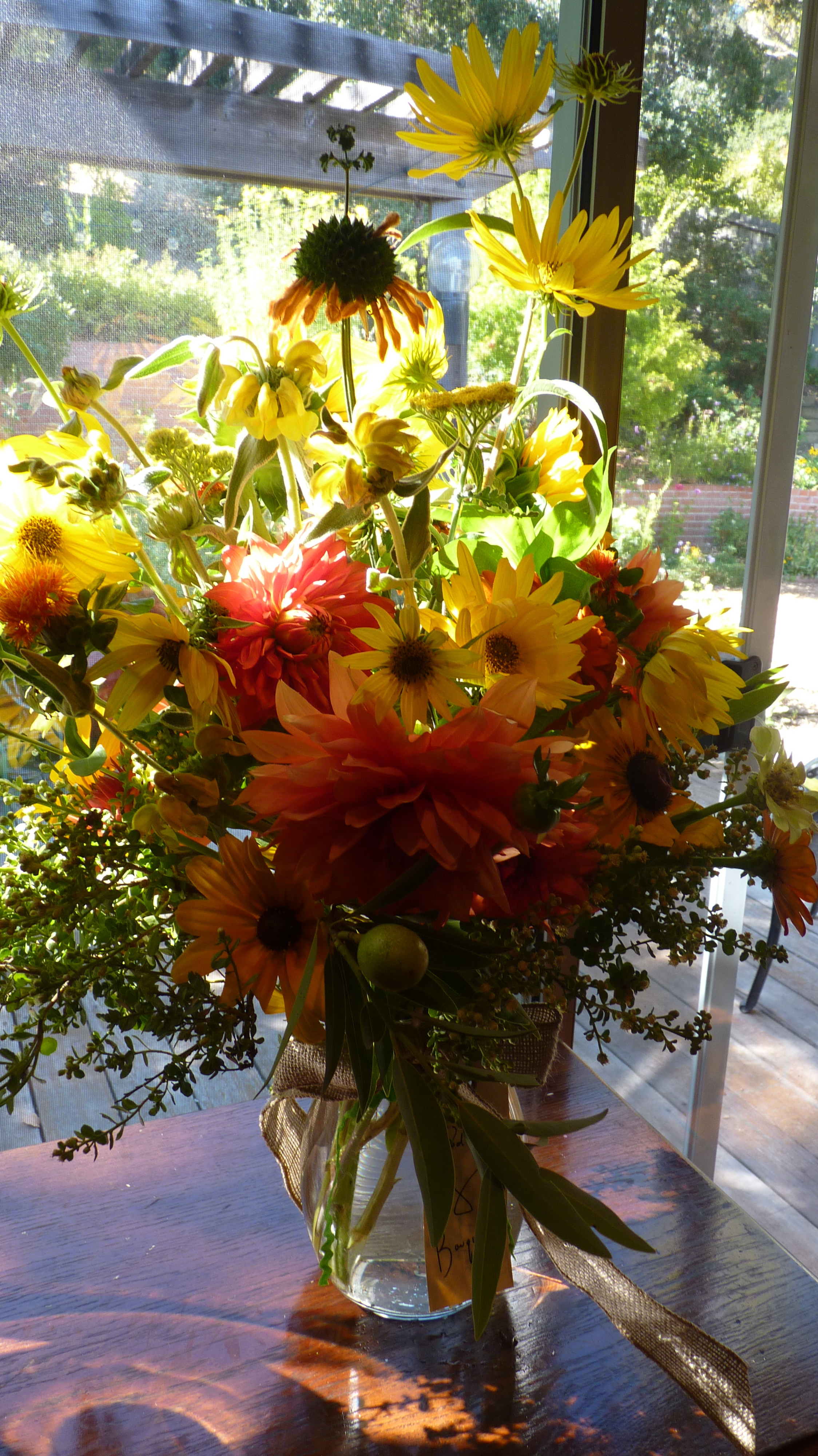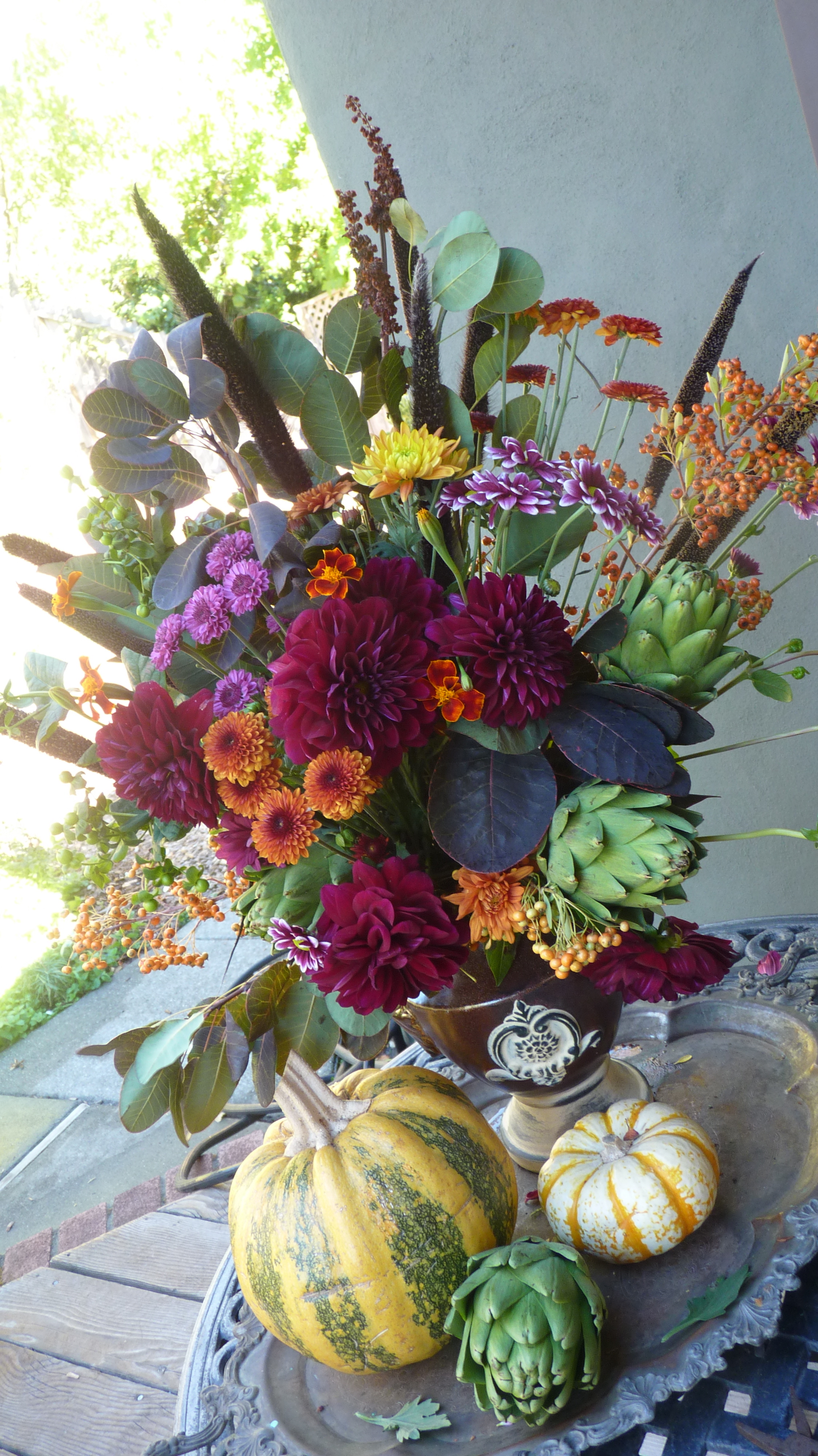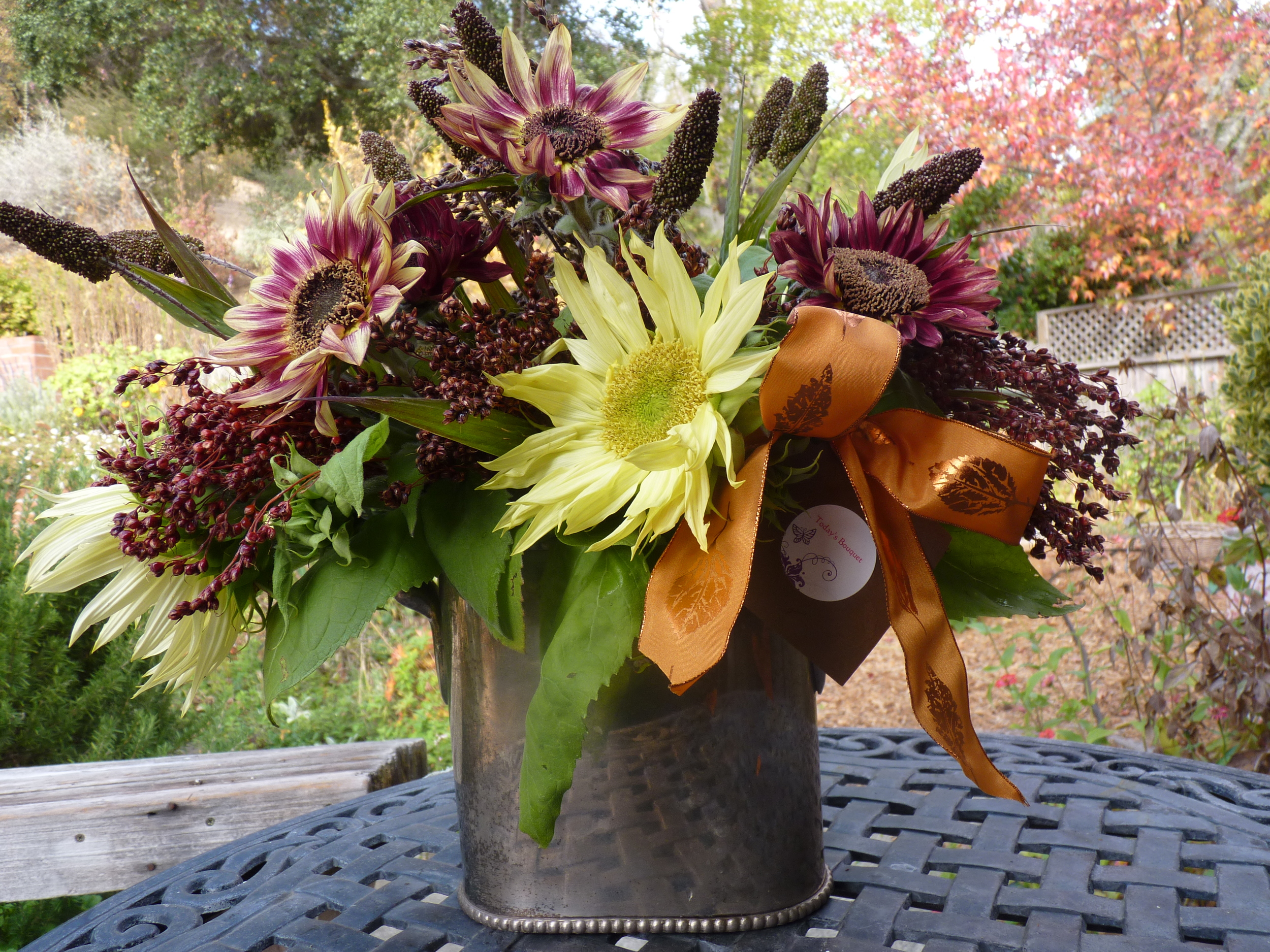 We have taken a break from our opportunity at Marinwood Market and will let you know when we are able to pop up again with our:
Exclusively
in
Marinwood Market
155 Marinwood Avenue
San Rafael, CA 94903
Phone:(415) 491-1965 Hours: 7:am – 8pm

Directions
Celebrate the Seasons with Today's Bouquet!